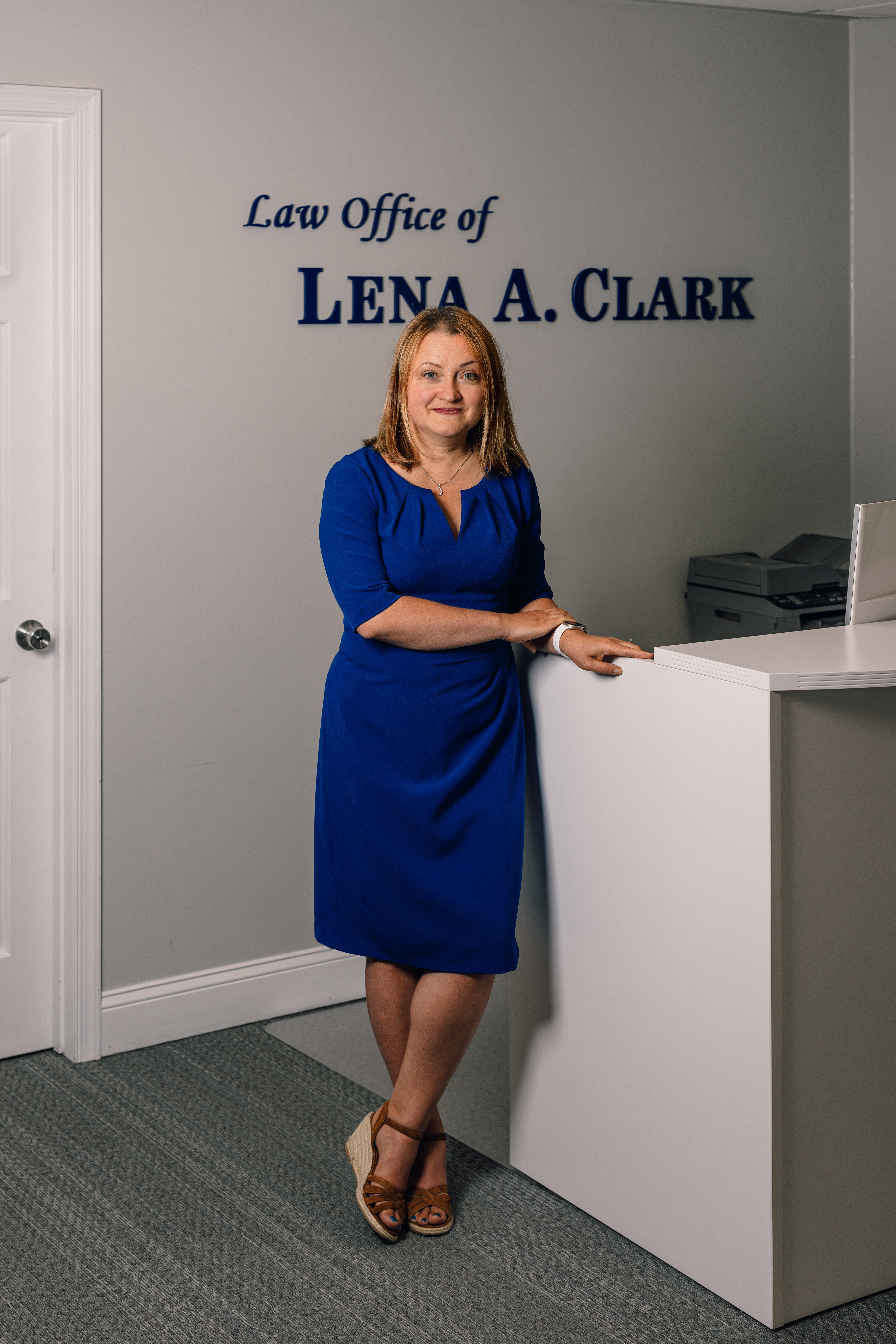 Photo credit: Sean Reel Photography




2022 Frederick News-Post – Best Estate Planning Law Firm Finalist
2021 Frederick News-Post – Best Estate Planning Law Firm Finalist
2020 Frederick News-Post – Best Attorney Finalist
Lena (pronounced LAY-na) Clark is an Estate Planning, Probate, and Elder Law attorney based in Frederick, Maryland. Attorney Clark's practice focuses on Wills, Trusts, Special Needs Law, Estate Planning, Trust and Estate Administration, Family Trust matters, and on related areas of federal and state tax laws involving Transfers of Family Wealth to succeeding generations, and planning for after-death disposition of property. She advises clients on Estate Planning documents and works closely with fiduciaries on Probate and Trust Administration matters.
Attorney Clark has over 19 years of experience in Estate Planning and Probate Law. Prior to starting her practice in April of 2015, she worked at two large and two small law firms in Washington, DC, Bethesda and Frederick, MD serving clients all over DC Metro area.
In her free time Lena likes to spend time with her husband, Chris, their toddler, and with friends and family.
Education
Catholic University of America Columbus School of Law, Washington, DC, Juris Doctor

George Mason University, Fairfax, VA, B.S.
University of Virumaa, Estonia, B.A.
Bar Admissions
Maryland 
Virginia 
District of Columbia 
Memberships and Accolades
202

2

 SuperLawyers

2022

FNP – Best

Estate Planning Law Firm

Finalist

202

1

FNP – Best

Estate Planning Law Firm

 Finalist

202

1

FNP – Best

General Law Firm

Finalist
2020 FNP – Best Attorney Finalist
2021 SuperLawyers
Leadership Frederick County, Class of 2020
Frederick Estate Planning Council
West Patrick Square, Vice President
Frederick Health Hospital Development Council
Community Foundation Board Member
MSBA, Judicial Appointments Committee
MSBA Leadership Academy Fellow, Class of 2016
Frederick County Bar Association
Virginia State Bar Association
District of Columbia Bar Association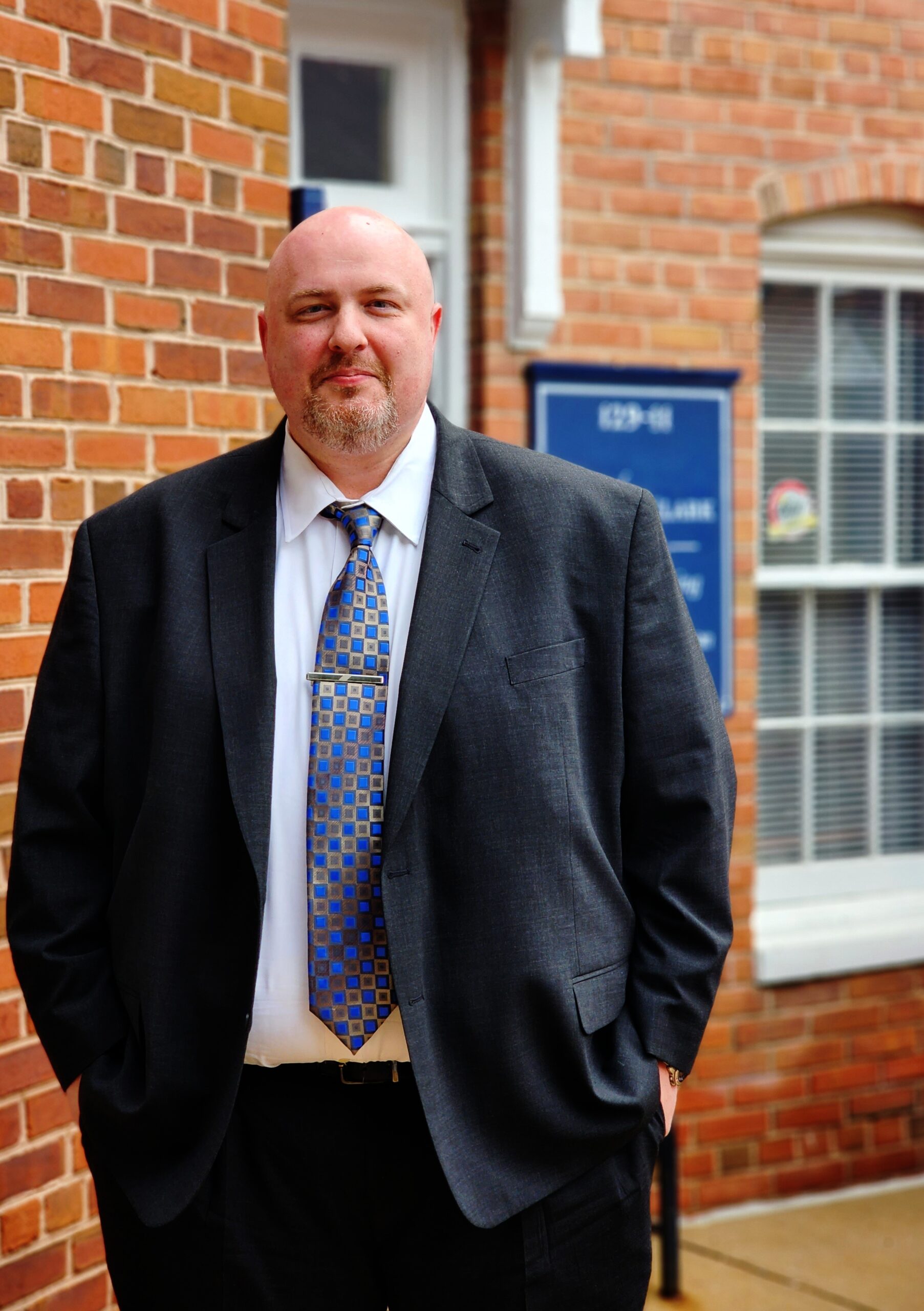 Photo Credit: Crystal Feaga
Maurice O'Brien, Associate Attorney
Maury was born outside of Seattle, Washington and was raised in Portland, Oregon. He holds a Bachelor of Arts Degree from Shepherd University (2005) and received his Juris Doctor from The Catholic University of America – the Columbus School of Law (2017, Cum Laude) where he was a member of the Law Review. During law school, Maury interned with the Office of Administrative Hearings in Washington, DC and the Frederick County State's Attorney's Office. Admitted to practice in Maryland, Maury spent more than four years practicing law at a real estate firm in Bethesda prior to joining the Law Office of Lena A. Clark in April of 2023.
Maury has lived in Maryland for 29 years and spends his free time with his family and friends and rooting for the New England Patriots.
Education
Catholic University of America Columbus School Law, Juris Doctor, Law Review

Shepherd University, B.A.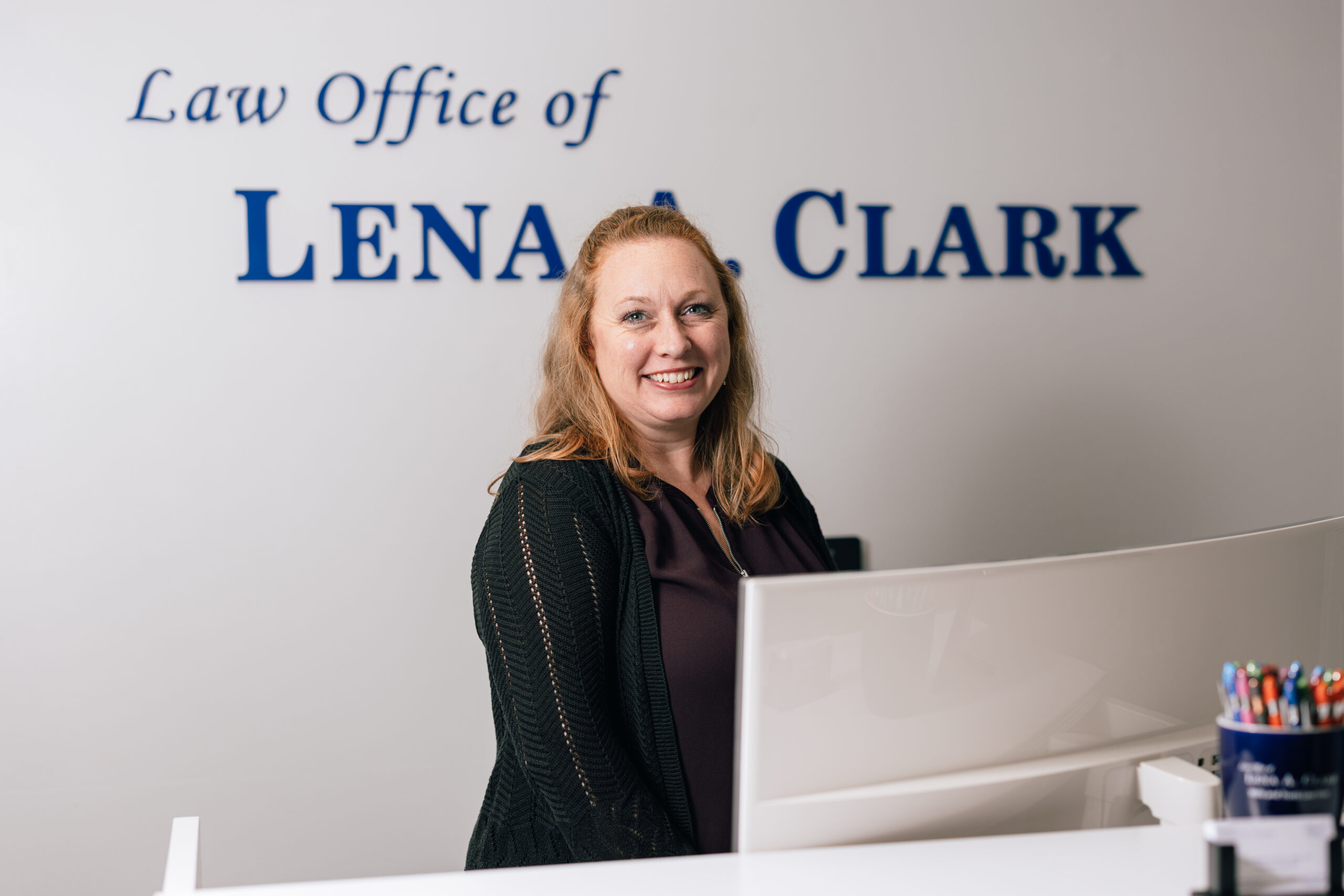 Photo Credit: Sean Reel Photography
Nicole Warner, Client Intake Manager
Nicole is our Client Intake Manager. She is one of the first people you speak to and see when you visit our office. You may also see her at some of our local events. With 15 years of experience at a local long-term care nursing facility, Nicole has dedicated her career to helping families in times of need. She enjoys applying her background in customer service to help families take the first step on their journey in planning for their and their loved one's future.
Nicole loves to spend time with her husband, Todd, and her family, attends car shows in the area, plays in 2 billiards leagues, and is a lover of all animals. She is also a grandmother of six (one boy and five girls). In her free time, Nicole volunteers with a Pitbull rescue center near her home in Waynesboro, PA.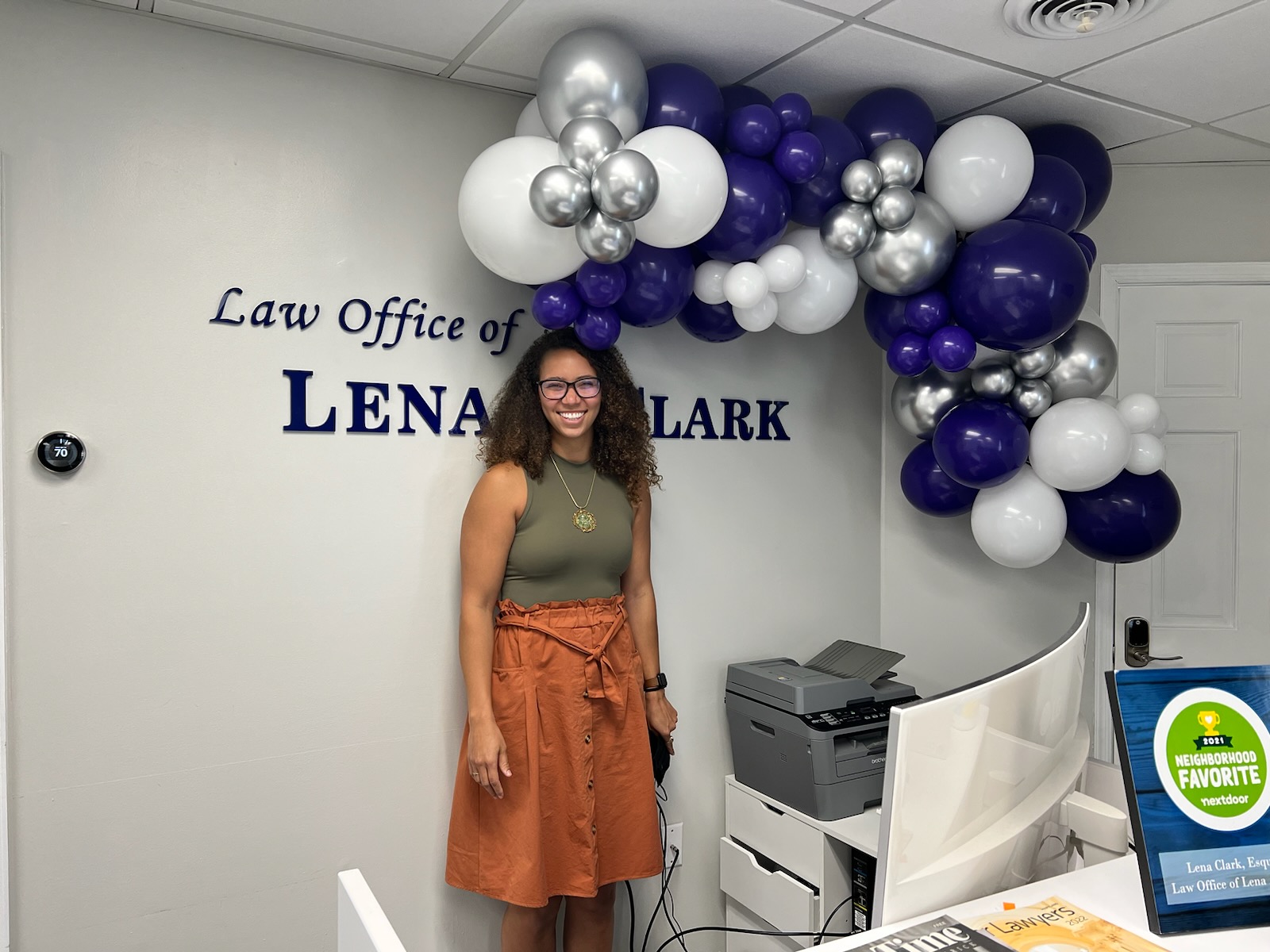 Photo Credit: Nicole Warner
Whitney Hammond, Paralegal
Whitney supports the attorneys in our office. Her previous experience in Education, Estate Planning and Probate Law makes her a great fit for our growing law firm. Whitney will communicate with clients throughout their Estate Planning matter to ensure they have a positive experience preparing for the future.
Whitney is new to the Frederick area and looks forward to exploring the region with her daughter, her husband, Steven, and their three dogs. In her free time, she enjoys outdoor activities like hiking, kayaking, and playing sand volleyball.
Education
Lincoln Memorial University, Maters of Education

The University of Tennessee, Knoxville, B.A.
 We are constantly looking to expand and grow our impact and ability to help families in the Frederick area and beyond.
Current Openings: 

Probate Paralegal
Prepare Inventories and Accountings

Work directly with Clients to gather/request missing information
Balance IOLTA account
Paralegal
Drafting legal documents and correspondence
Act as a backup to Client Intake Manager and Law Clerk
Manage client information and organize client files
 Please follow the below instructions to be considered for a position:
Prepare a cover letter with no more than TWO paragraphs and a closing sentence. In the first paragraph describe your work experience and how technologically savvy you are (especially with Apple products). In the second paragraph, explain your ties to Frederick, and where you see yourself in 5 years. As a closing sentence, please write, "I have read the instructions contained in the job posting and have followed the instructions."

Email your resume and cover letter in PDF format to admin at lenaclarklegal dot com. The subject line of the email should be your last name (all caps), followed by the position you are applying for in lower case*, followed by one word that you would use to describe yourself in all caps. (For example SMITH intake manager AWESOME).

*If we are not currently advertising a position, replace the position with "hire me".

Ready to Take the First Step?
The best way to accomplish anything is by taking the first step. Our team is ready to work diligently to help you accomplish your Estate Planning goals. Schedule a consultation today or learn more about our process below.
Schedule a Consultation
View Our Process