We help families protect money and loved ones in the event of death or disability.
Estate Planning
We can help you with:
Last Will and Testament
Revocable Living Trust
Advance Medical Directive
Financial Power of Attorney
Special Needs Planning
Medicaid Trust
Asset Protection Planning
Probate Avoidance
Probate & Estate Administration
We offer probate services:
Probate and Estate Administration
Prepare Court Inventories and Accountings
Estate, Gift and Inheritance Taxes
Represent families in uncontested Guardianship Hearings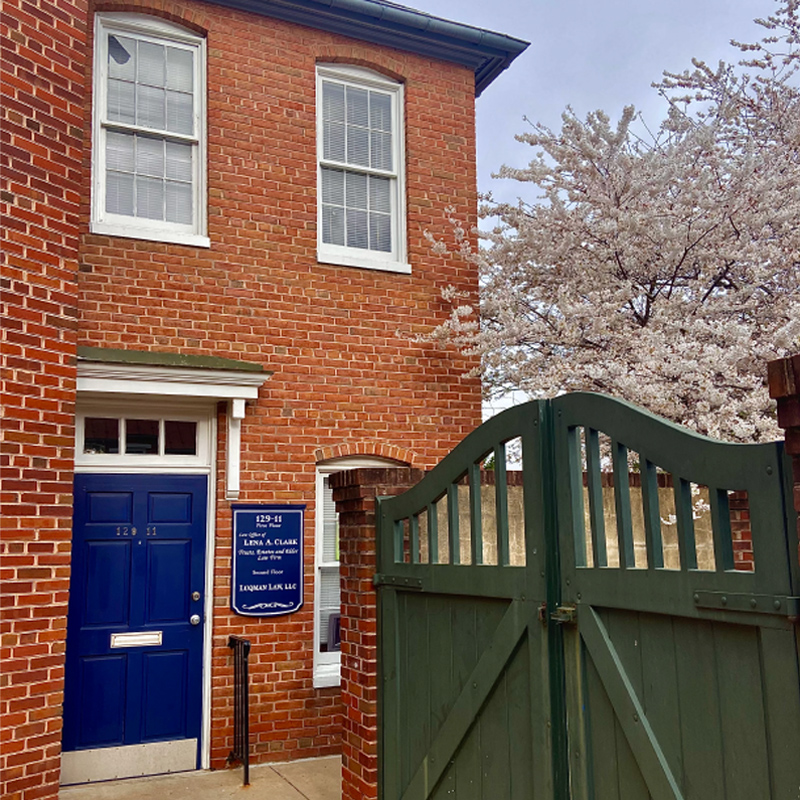 129 W Patrick St #11
Frederick, MD 21701
We're Here to Help
At the Law Office of Lena A. Clark, our highest priority is helping you protect money and loved ones in the event of death or disability. Whether it's estate planning, probate, or guardianship, we offer you an individually tailored experience to ensure you leave with the peace of mind knowing your affairs are in order. Take the next step in securing your family's future and let us guide you along the way.
What Our Clients Have to Say
Since opening the Firm in April of 2015, we have worked with over 1,050 clients in the Frederick County area to help them prepare for their future, resolve complicated estate, probate, and guardianship matters, and ensure proper care is provided for loved ones with special needs.
Getting Started
Ready to Take the First Step?
The best way to accomplish anything is by taking the first step. Our team is ready to work diligently to help you accomplish your estate planning goals. Schedule a consultation today or learn more about our process below.
Schedule a Consultation
View Our Process