We help families protect money and loved ones in the event of death or disability.
My 68-year-old father unexpectedly passed away last year. Despite my efforts to encourage my parents to create Wills and Revocable Living Trusts, they had not...
Estate Planning
We routinely prepare:
Last Wills and Testaments
Revocable Living Trusts
Advance Medical Directives
Financial Powers of Attorney
Special Needs Planning
Medicaid Trusts
Asset Protection Planning
Probate Avoidance
Probate & Estate Administration
We handle:
Probate matters
Estate and Trust Administration
Court Inventories and Accountings
Estate, Gift and Inheritance Taxes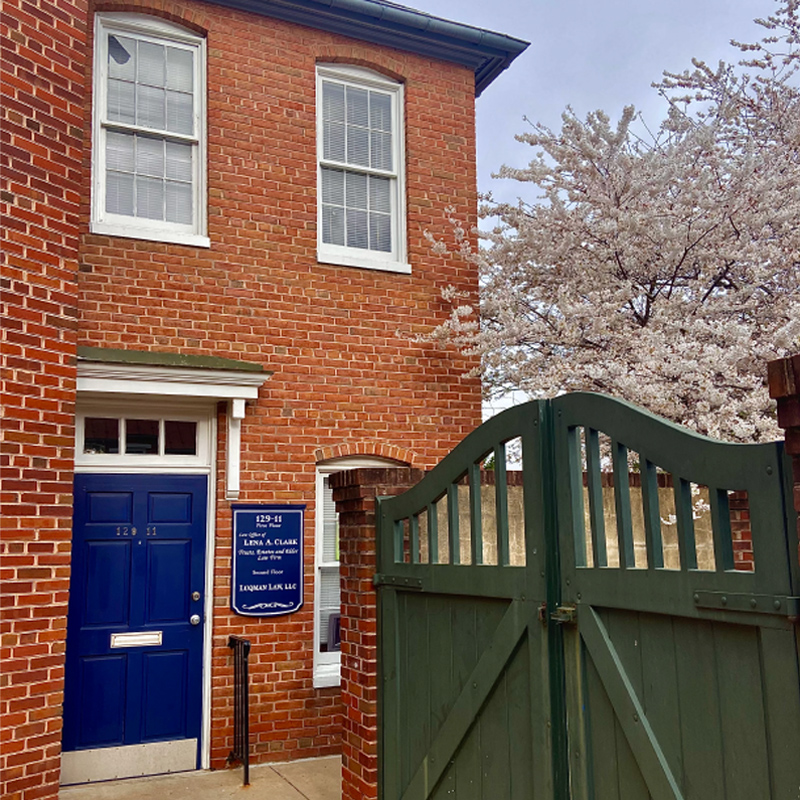 129 W Patrick St #11
Frederick, MD 21701
We're Here to Help
At the Law Office of Lena A. Clark, our highest priority is helping you protect money and loved ones in the event of death or disability. Whether it's Estate Planning, Probate, or Trust Administration, we offer you an individually tailored experience to ensure you leave with the peace of mind knowing your affairs are in order. Take the next step in securing your family's future and let us guide you along the way.
What Our Clients Have to Say
Since opening the Firm in April of 2015, we have worked with over 1,000 clients in the Frederick County area to help them prepare for their future with appropriate Estate Planning documents and to process Estate, Trust Administration and Probate matters.
John & Carol Sapienza
May 31, 2023.
We had put off making wills until recently when a couple deaths in the family underlined the need to do so. We asked neighbors in Brunswick for recommendations and this office was the one most recommended. The process was very simple. We completed a questionnaire before the first visit, and Lena and her staff went over it with us. The meetings were helpful, and the only errors in any documents were ones that I had made in the questionnaire! Lena and her entire staff and associates are professional, polite and very accommodating. The cost was not unreasonable when compared to other firms, especially in Northern Virginia (where we moved from). We highly recommend this firm for your estate planning needs.
Valerie Taylor
April 10, 2023.
They are very friendly. Took the time to review and explain the process. Clearly answered all the questions I asked
Al Gwizdala
April 10, 2023.
Great firm, easy to work with and answered all our questions very quickly. Would highly recommend.
Heather Smith
April 3, 2023.
We kept putting off estate planning but Lena and her team made it very easy. We feel much more secure that it's done and are glad it will be easier for our family members when the time comes.
Lynda Witenstein
March 31, 2023.
Lena and the team were quite knowledgeable, professional in their combined approach and demeanor, and helpful. My husband and I strongly recommend them.
Gary Preston
February 7, 2023.
Very helpful and explained everything to us. Made sure we understood what we were signing and took time to answer our questions. I would recommend them to family and friends.
Getting Started
Ready to Take the First Step?
The best way to accomplish anything is by taking the first step. Our team is ready to work diligently to help you accomplish your Estate Planning goals. Schedule a consultation today or learn more about our process below.
Schedule a Consultation
View Our Process